In anticipation of Pulse PEMF Virtual Training; Level 3, we are unveiling the team that built the content, sharing their collective years of experience and knowledge in the Equine industry. Working in partnership with our amazing internal Animal Pulse Success Team, we are proud to introduce the Pulse PEMF Equine Advisory Board!
Pulse Success Specialist Team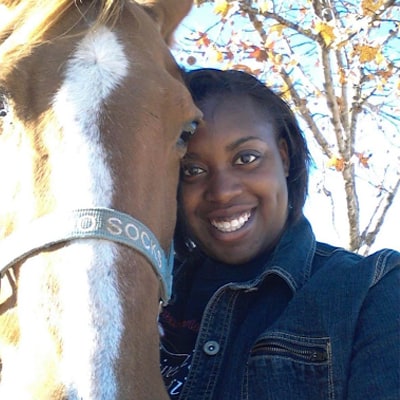 Kalila Clarke 
Animal Pulse Success Specialists
From an early age, Kalila's love for animals has fueled her education and career, focusing on equine. From middle school through college, Kalila completed an internship with the prestigious Kentucky Equine Management Program in Lexington, Kentucky. Later, she earned an Agriculture Degree in Animal Science with an emphasis in Equine Science and Management from the University of Georgia. Kalila Clarke serves as one of the Animal Product Pulse Success Specialists at Pulse PEMF, bringing her education, experience, and passion to serve the Pulse Equine community.
Zoe Cluck Animal Pulse Success Specialists
Zoe grew up riding hunter/jumper horses and has competed with several equestrian teams at St. Andrews University where she would obtain a Bachelor of Arts in Equine Business Management. A Georgia native, Zoe quickly became an ardent Oklahoma Sooner fan upon relocating to Oklahoma. Zoe loves lifting weights, traveling, and spending time with her cat, Maximus, and her dog, Wrigley! She also takes time out for riding horses as often as possible!
Pulse PEMF Equine Advisory Board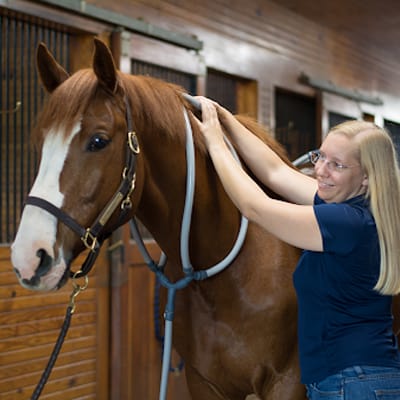 Michele Haman
Equi-librium Therapy, LLC.
With over 15 years of experience in the equine bodywork industry, Michele Haman is the founder and owner of Equi-librium Therapy, LLC, based in Lexington, Kentucky and Wellington, Florida. She holds Bachelor of Science degrees in Equine Therapy, Equine Science, and Equine Management, and a Bachelor of Arts in Accounting. Michele is passionate about helping animals feel and perform their best, and strives to grow and share her knowledge daily. Michele has been a Pulse PEMF Equine team member since 2019 as a regulatory and social media consultant.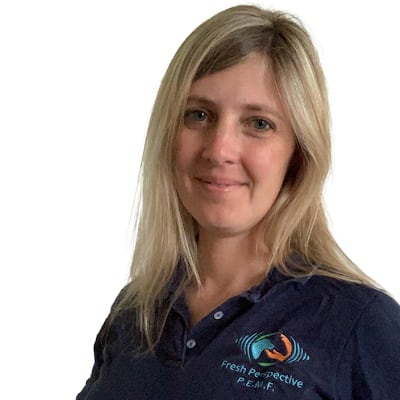 Melinda Mueller
Fresh Perspective Farm, LLC.
Melinda Mueller is a lifelong horsewoman with an eclectic background. As a young adult, she progressed through the highest levels of riding and horsemanship tested by the United States Pony Club. She competed nationally in games, polocrosse, eventing, and competitive trail and was a member of the USPC International Foxhunting Exchange. Mueller worked with several area trainers ranging from dressage, to hunter/jumper, eventing, and breeding.
Sage advice encouraged Melinda to pursue an education outside of the horse world, but after climbing through the media ranks, she discovered PEMF. Her lifelong passion for science, wellness, and problem solving has found its perfect niche as she serves a tri-state area with mobile PEMF, BioEnergetic Scans, and wellness coaching for people and the animals they love.
No longer divided between work and her passion, Mueller continues to pursue her education both in and out of the saddle. She is currently bringing along her homebred half-arab sport horse, who is aiming at eventing. Mueller and her husband have a low-key breeding and training farm, Fresh Perspective Farm, LLC. She is a member of AAETT and spends any free moment digesting the latest in wellness related science.
Serving on the Pulse Equine Advisory Board is a huge honor. Mueller is excited to collaborate with other brilliant equine professionals to provide the Pulse PEMF Equine Community with a comprehensive springboard for their PEMF education.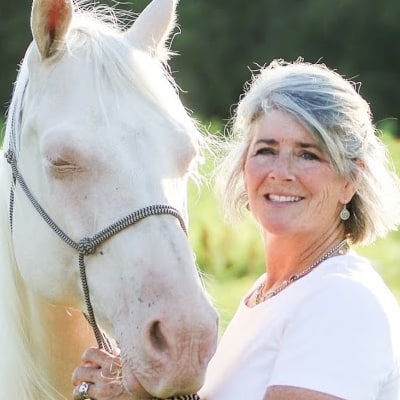 Rhonda Martin
Equine Mechanix and Equine Performance Therapy
Rhonda Martin is an equine business professional of 30 years with degrees in biology and art, Her businesses, Equine Mechanix and Equine Performance Therapy are unique combinations of her passions. She developed an equine bodywork practice combining traditional massage modalities with PEMF and her extensive horsemanship based approach. It is Rhonda's passion to understand the equine body, equine communication, and how the various performance disciplines utilize horses. From that perspective, Rhonda has developed her practice and skill set to bring an exceptional pairing of education, hands-on industry experience, multiple world championships, guest speaker and PEMF knowledge to provide hands-on clinics and training at her facility in Kansas City, Missouri. One of the most critical components to her success has been Rhonda's development of professional working relationships with equine veterinarians, farriers, trainers and other equine professionals. It is this team approach that brings a full spectrum of knowledge and care to the horses they serve.